Inpatient Addiction Treatment
Breaking the chains of addiction is a daunting task, one that often requires professional guidance and support. Grand Falls Recovery's inpatient addiction treatment program is designed to provide just that. You'll find yourself surrounded by a team of caring professionals who understand what you're going through, and who are committed to helping you achieve lasting recovery. With a comprehensive range of therapeutic interventions and evidence-based treatment modalities, Grand Falls Recovery has earned a reputation as one of the nation's premier addiction treatment centers.
Our Inpatient Rehab in Missouri​
Residential Inpatient Drug Rehab in Missouri​
Inpatient, or residential, drug and alcohol treatment centers in Missouri allow individuals who need drug or alcohol addiction treatment to receive twenty-four-hour care designed to meet their physical, emotional, and spiritual needs. At inpatient drug and alcohol rehabs, patients generally have access to higher levels of care than what is usually provided in an outpatient or "office" treatment environment. 
What to Expect From an Inpatient Rehab in Missouri​
People choose to go to residential treatment for a variety of issues. However, there are specific struggles that almost always call for or are better served by a residential level of care. These can include co-occurring mental health conditions, lack of adequate supports at home or in the community, having tried lower levels of care (for example, outpatient therapy) with little or no treatment success, having completed treatment before and experienced a relapse, and concerns about managing relapse triggers or continuing treatment participating while remaining in an outpatient treatment program. 
Seeking treatment for your substance abuse disorder is an essential first step in addiction recovery. Data from a recent study suggests those who did not seek professional help to overcome addiction were more likely to relapse before achieving three years of sobriety. Data from the same study indicated that approximately 62% of those seeking treatment help at an inpatient alcohol treatment center in Missouri remained sober for three years or more after treatment. Additionally, as many as 57% of recovered addicts who surpassed three years of sobriety continued to maintain lasting recovery for many more years. This study and several others show that seeking professional treatment is vital to success in healing and continued sobriety.
Each residential inpatient rehab differs from the next in some form. Even though there are notable differences, inpatient rehabs share common features that contribute to why residential treatment is so effective. When you choose a residential facility, you can expect a range of services and amenities, including 
Medically supported detox and withdrawal. 

Medically assisted maintenance care (if needed)

Individual therapies (like cognitive-behavioral therapy (CBT) and other forms of psychotherapy) at frequent intervals 

Family or couples counseling 

24-hour support 

Structure and routine 

Distance from potential relapse triggers and day-to-day stressors that inhibit recovery

Post-treatment skill development and follow-up care
Take Control of Your Life.​
The first step of recovery is acknowledging you need help. If you, or or a loved one, are seeking addiction recovery, we are here for you. From our professional staff to our world class service treatments, Grand Falls Center for Recovery is here with you every step of the way.​
Our Addiction Treatment Services
Addiction, like many diseases, will not go away without proper treatment. Contacting our drug and alcohol rehab in Missouri is the first step in combating addiction and creating a sober life.
Detoxification
We offer safe & effective medical detoxification services at our midwest treatment facility.
Inpatient
We offer safe & effective medical detoxification services at our midwest treatment facility.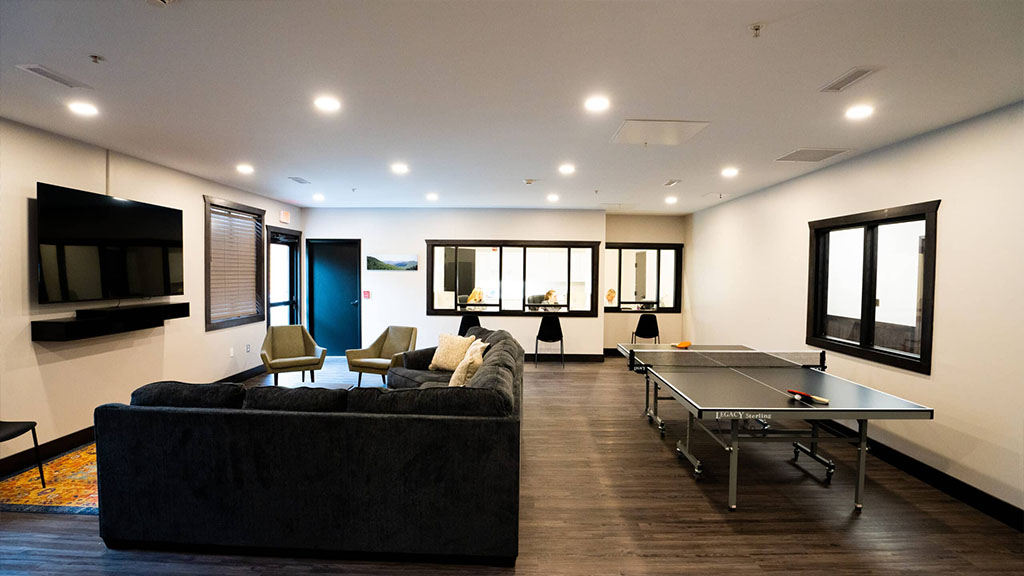 Dual Diagnosis
We offer safe & effective medical detoxification services at our midwest treatment facility.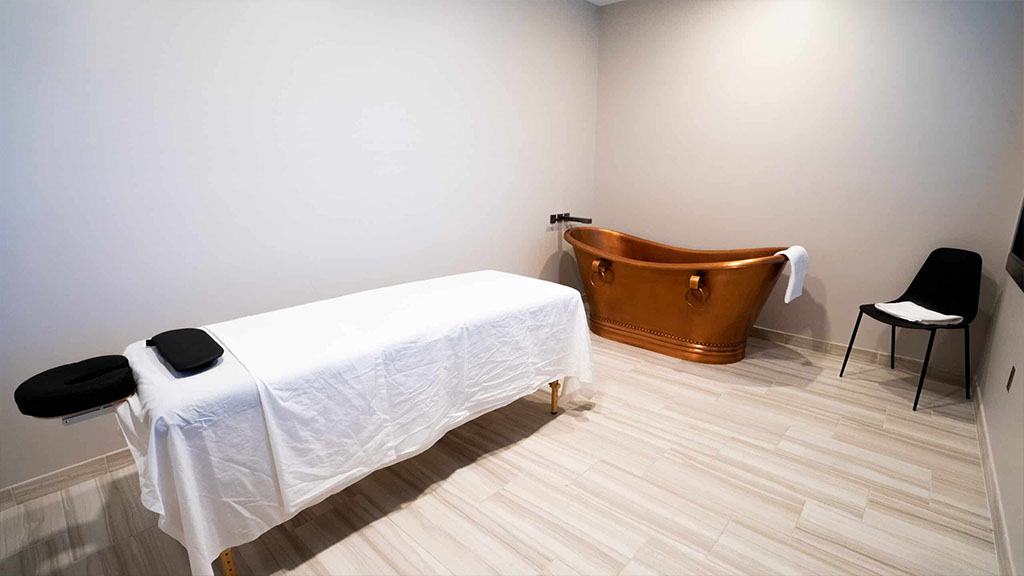 Aftercare
We offer safe & effective medical detoxification services at our midwest treatment facility.
Why Choose Us
There are many addiction recovery facilities to choose from, but we offer the best, high quality services to our clients.
High End Amenities
From delicious home cooked food, to comfortable beds and lounging areas, our facility will have you feel at home.
Highly Trained Staff
Our staff is all trained in addiction recovery and counseling and can help you every step of the way.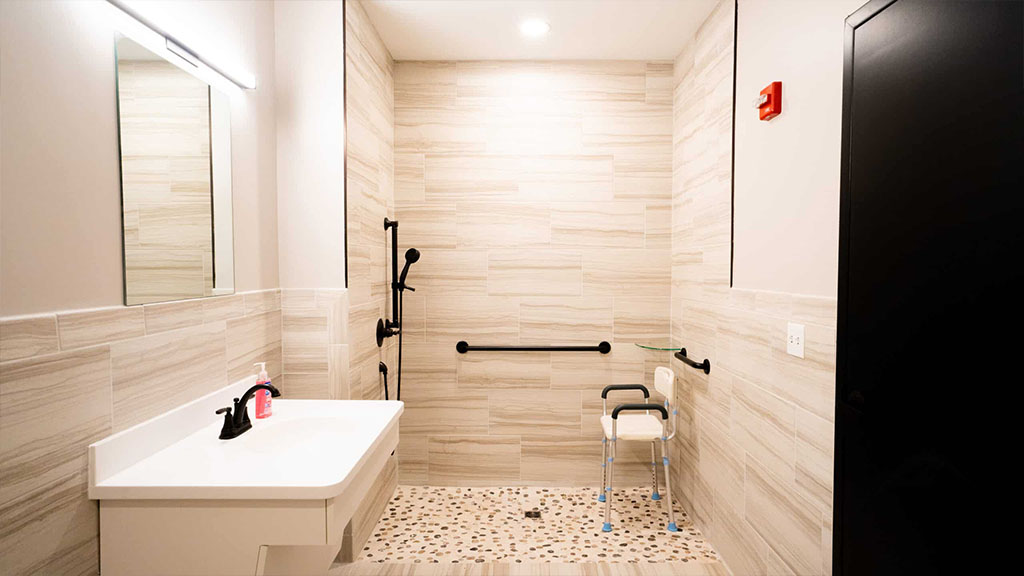 A Pathway to Recovery
All of our programs and services offer top notch roads to long lasting recovery and sobriety.
Treatment at Grand Falls Center for Recovery​
Inpatient vs. Outpatient: How to Decide Which is Right for Me?​​
When you begin detoxing from drugs or alcohol, you will experience withdrawal symptoms. The symptoms you will experience, and the severity of symptoms will depend on the substances or substances you used, the severity of your addiction (how often and how much you used), and your history with addiction treatment and relapse. Withdrawal symptoms you may experience during detox are often unique to the individual and the substance or substances they use. Also, the timeline of detox symptoms varies based on the substance and how it acts within the body. 
Despite these differences, there is a range of common withdrawal symptoms that occur in most cases. These often include appetite changes, mood and behavioral changes, fatigue, restlessness and irritability, body aches and pains, changes in sleeping patterns, and respiratory problems, including congestion or runny nose. Other commonly experienced symptoms may include shakiness, sweating, and stomach problems such as nausea and vomiting. 
It is possible to experience more severe and overwhelming symptoms in more severe cases. These symptoms, such as respiratory problems, heart problems, seizures, hallucinations, coma, and death, point to the need for and importance of medically supported detox. During medically supported detox, trained members of the treatment team at Dallas Detox Center will provide support and guidance throughout the early and often most difficult days of detox. 
Withdrawal timelines often depend on the "type" of the drug. For example, short-acting drugs have different timelines than long-acting drugs. Symptoms from short-acting drugs like heroin and some prescription opioids often occur in as few as eight hours and last between four and ten days. Longer-acting drugs, like many prescription pain medications, begin around 48 hours after your last dose and last for up to ten days. Withdrawal symptoms from alcohol also start within hours after your last drink. In most cases, the most severe alcohol withdrawal symptoms occur within 24-48 hours, with the most severe symptoms generally occurring within the first two to four days. Withdrawal symptoms from benzodiazepine drugs such as Ativan or Xanax occur within one to four days, with the most severe symptoms occurring during the first two weeks.
Take Control of Your Life.​

The first step of recovery is acknowledging you need help. If you, or or a loved one, are seeking addiction recovery, we are here for you. From our professional staff to our world class service treatments, Grand Falls Center for Recovery is here with you every step of the way.​
Why We Are The Best Choice
How to Find the Best Inpatient Drug Rehab in Missouri​​
There are multiple factors to address when choosing an inpatient drug rehab in Missouri. Because drug and alcohol addiction affects each person in unique ways, the "best" program for you will depend on your specific needs as you begin your sobriety journey. Choosing the best rehab for you is vital to understand how inpatient rehab helps you heal. 
When you choose an inpatient drug and alcohol rehab, you will "live" at the rehab facility for the duration of your treatment. Depending on your individual addiction treatment needs, your program may last between 30 days and up to one year. You will have access to medical professionals, mental health professionals, nutritionists, and pharmacists 24 hours a day during your stay. An inpatient rehab's support and intensive structure allow you to focus on the thing that matters most – getting well – while your treatment team focuses on ensuring you receive the tools you need to maintain lasting sobriety after treatment ends.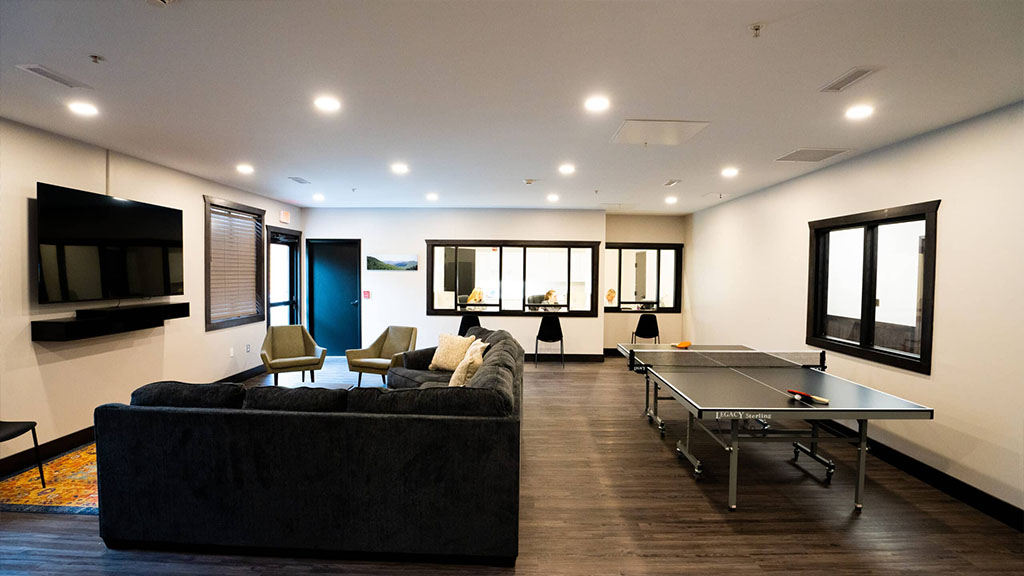 Get The Help You Need Right Now
Get Help Through Inpatient Alcohol & Drug Rehab in Missouri​​
If you are ready to overcome a drug or alcohol addiction, many treatment options are available in Missouri to help you achieve your treatment needs and goals. Most programs range in length from thirty to ninety days. However, some programs, referred to as extended duration or extended treatment programs, may last a year or more. When choosing an addiction treatment program, it is essential to consider various factors in addition to the length of the program. For example, suppose you struggle with a severe drug or alcohol addiction. In that case, although a shorter program may be more desirable in terms of treatments commitment, it may not be long enough to provide the level of care you need to maintain lasting recovery.
It is also important to consider the treatment environment. Not all addiction treatment programs follow the same treatment models. It is essential to think about your specific needs and goals as you enter treatment. It is also important to consider the environment where you will feel most comfortable during your recovery journey. Statistics show when people seek rehab in an environment where they feel safe and supported, they are more likely to complete their entire course of treatment. This allows for far greater opportunities for positive treatment outcomes.
Many different inpatient addiction treatment programs are available for someone looking to overcome an addiction. When researching the "best" program for you, it is vital to consider all the essential factors of effective treatment. It is crucial to consider the severity of your addiction and your specific treatment needs when deciding how long to go to rehab and if you prefer a rehab that focuses on a particular demographic (gender-specific treatment etc.). It is also essential to work with your treatment team to determine if dual-diagnosis treatment is necessary to help you achieve lasting recovery. Finally, if you have experienced relapse, it may be required to seek detox support before resuming addiction therapy.
Each addiction treatment program is different. It must be to successfully address the unique nature of addiction from person to person. Contact us at Grand Falls Recovery today if you would like to learn more about inpatient drug and alcohol rehab in Missouri.
Find Your Path To Recovery
Begin Healing Today at Our Drug Detox in Missouri​
Detoxing from drugs or alcohol alone can be dangerous and often does not lead to the most effective treatment outcomes. When you choose to detox at a professional addiction treatment center, you can begin your health and wellness journey with support and guidance from a highly skilled treatment team. As part of a comprehensive, evidence-based addiction treatment program, a medically supervised detox program provides the greatest opportunity for treatment success. In a medically supervised detox setting where adequate treatment options, therapy models, and highly trained staff are available for ongoing support, the detox process can be more comfortable and successful than would be feasible when trying to "cold turkey" the detox process.
Detox itself is not a standalone addiction treatment. It is the first step on a journey to alcohol addiction recovery. Detox helps cleanse the body and clear the mind from the effects of alcohol, allowing you to pursue and complete your addiction treatment program without the distractions of cravings and other challenges that often lead to relapse. If you or a loved one struggles with addiction and you are ready to put a dependency on drugs or alcohol in the past, contact us at Grand Falls Recovery Center today to learn more about how detox and addiction treatment at our Missouri rehab can help.