Professionals Seeking Addiction Treatment​​​
For professionals, addiction can be especially devastating, as it can have serious consequences for their careers and personal lives. That's why it's essential to seek help as soon as possible if you or someone you know is struggling with addiction. Grand Falls Center For Recovery is a premier addiction treatment facility that provides expert care and support to professionals in need of help. Combining proven therapeutic approaches with supportive guidance, our team of skilled professionals is dedicated to helping you overcome addiction and reclaim your life.
Grand Falls Center For Recovery
Employment or a career as a high-level professional will not help someone avoid addiction. Regardless of your career, field, or education level, it is possible to find you struggle with drug or alcohol dependency or addiction. Statistics from recent studies indicate college graduates in the United States who are classified as "upper-income" or "white-collar" are more likely to engage in problematic drinking than other Americans. The same studies suggest more than 78% of American's who earn over $75,000 annually have a drinking problem compared to only 45% of the population with an annual income under $30,000.
Unfortunately, when an individual has a lot of responsibilities at work, they may choose to postpone treatment for fear related to their company's success, as well as the stigma that follows addiction. This is where executive rehab comes into play. Executive rehab centers provide a way for high-level professionals to seek and receive treatment while remaining connected to their business and livelihood. 
Contrary to these popular opinions, many Americans who struggle with a substance use disorder (addiction) are employed. Some hold down positions as doctors, lawyers, athletes, entertainers, accountants, and many others. According to statistics realized by the National Council on Alcoholism and Drug Dependence, more than 70% of individuals who are diagnosed with a substance use disorder (or who meet the diagnostic criteria) and regularly use illicit drugs are gainfully employed. Also, most of the people surveyed who report regular binge drinking or problematic drinking are also employed. 
People working in medical or mental health professionals also experience high rates of substance abuse and addiction compared to other professions. Research suggests that up to 69% of medical community employees will report struggles with drug or alcohol abuse at some point in their careers. Data also suggests approximately 10% (one in ten) physicians have a substance use disorder, and 20% (or more) of all nurses have a drug or alcohol addiction. 
When choosing a rehab to help you overcome addiction, it is essential to research your program options thoroughly. The research will help you choose the best program to address your detox and treatment needs. There are many executive rehab options, so it is important to ensure the program you choose offers the services and amenities you need, such as computer access, a private bedroom, gourmet meals, and meeting spaces. It is also essential to look for a facility that offers individualized, custom treatment programs instead of a single program for all clients.
You should also ensure the program you choose has staff on-site capable of treating any other mental health issues or addiction you may have, such as anxiety, gambling, disordered eating, or depression. Be sure to ask what kind of follow-up and aftercare programs are offered post-rehab as well.
We Care About Your Recovery
Keep Your Job and Receive Treatment​
Addiction is a disease without boundaries or limitations. It is not concerned with whether you are employed or unemployed or if your income is essential to maintaining a safe and secure household. For those who work in positions with higher levels of stress or significant responsibility (including responsibility for the health and safety of others), stress and anxiety levels run far higher. It is not uncommon for these excessive stress levels to increase one's risk of developing a substance use disorder. 
Although anyone is at risk, this is especially concerning for members of the medical and mental health professions who come into contact with potentially addictive substances daily as part of their day-to-day work. Once dependency and addiction develop, it can be very challenging to overcome without seeking help at a rehab for professionals in Missouri. 
Take Control of Your Life.​

The first step of recovery is acknowledging you need help. If you, or or a loved one, are seeking addiction recovery, we are here for you. From our professional staff to our world class service treatments, Grand Falls Center for Recovery is here with you every step of the way.​
Pros of Going to a Rehab That is Focused on Professionals​​
The Benefits of an Executive Rehab
Professional rehabs, also called executive rehabs, allow professionals who are ready to put addiction in the past the opportunity to seek help in an environment that caters to their needs. Most professional rehabs are located in secure, private settings allowing for enhanced levels of privacy and confidentiality. Although all addiction treatment programs are expected to offer the utmost privacy and security, professional rehab is sometimes a step above what one may expect from a traditional rehab environment. 
Another benefit to professional rehab is access to your day-to-day needs. In many traditional rehab programs, access to the internet, phones, and other "work-related" necessities is limited or not allowed as part of the treatment programs. This means program participants have limited access to triggers and other concerns found outside of the rehab setting. While this can be highly beneficial and encourages patients to engage in addiction treatment fully, it is a complex challenge for professionals looking to get sober. At an executive rehab, the policy regarding work and connectivity to the community outside of treatment is vastly different. Drug and alcohol rehabs for professionals generally allow access to work-related activities and other benefits. This ensures professionals can seek help to overcome addiction while maintaining a connection with their employment or business. 
Executive rehab programs generally offer high-end luxury services for their patients during their stay. In addition to individually designed therapy programs that use evidence-based therapy models, professional rehabs generally incorporate luxury features that are not a standard part of most treatment programs. Some examples include spa treatments, yoga, meditation classes, private trainers, gourmet chefs, and larger, more spacious private rooms. Because these programs cater to a specific part of the population, they often have fewer patients and a lower staff-to-patient ratio. The smaller number of patients also comes at a higher cost than traditional rehab programs; however, it also provides a more personalized level of care.
Another important benefit to professional or executive rehab is increased privacy. Again, all rehabs are required to adhere to confidentiality and privacy laws that protect their patients. It is not necessary to choose executive rehab to expect privacy as you work towards sobriety. However, there is a greater expectation of seclusion and privacy at an executive rehab. In addition to working professionals, executive rehabs are often frequented by athletes, celebrities, entertainers, and other public figures. These individuals often require a higher level of seclusion and anonymity when addressing addiction treatment needs.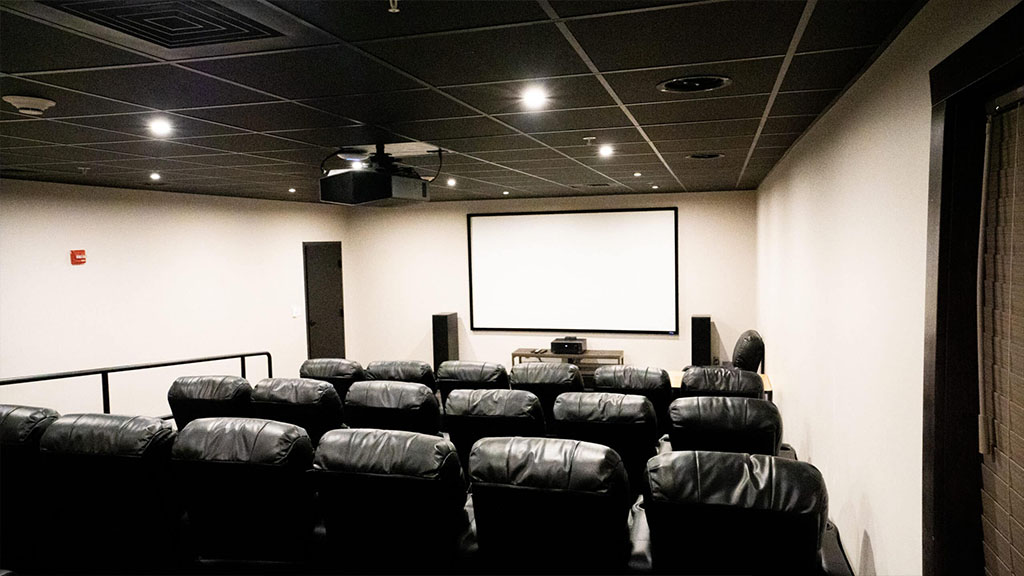 Get Help from Our Drug & Alcohol Rehab for Professionals​​
The first and most important step on anyone's path to achieving sobriety is seeking help at a professional rehab. At rehab, you will learn and practice the skills you need to safely address and manage the physical, emotional, and spiritual challenges associated with long-term substance abuse. Regardless of your current employment or professional obligations, seeking professional help in an environment where you feel safe and supported throughout the detox, therapy, and aftercare process is vital to recovery. Executive rehabs or professional drug and alcohol rehabs such as Grand Falls Recovery have highly skilled, caring, and compassionate treatment staff. From the moment you arrive at our Missouri rehab for professionals, we will work with you throughout your treatment program to ensure the therapy models used are the most beneficial for addressing your specific treatment needs. 
Our drug and alcohol treatment programs use evidence-based, proven addiction treatment models to help professionals get well at our Missouri rehab. Choosing tested and trusted treatment models ensures you will receive the most well-rounded addiction treatment program available. Throughout your time at Grand Falls Recovery, you will participate in various treatment sessions in differing treatment environments. You can expect to participate in individual, group, and family therapy sessions as part of a well-rounded treatment program. The team at Grand Falls Recovery is here to help you learn and understand how to get and stay sober. 
Contact our treatment admissions team today if you want to learn more about how our executive drug and alcohol rehab can help you put struggles with addiction in the past so you can move forward towards a future of lasting health and wellness.