Detox Addiction Treatment In Missouri​
Experience Hope and Healing with Our Detox Program at Grand Falls Recovery
Drug & Alcohol Detox Center in Missouri​
Addiction is a mental disorder that results in the overwhelming compulsion to repeatedly use substances or engage in behaviors regardless of known harmful consequences. Addictions are responsible for thousands of lives lost each year. Based on data from the most recent National Survey on Drug Use and Health, more than 22 million Americans over the age of twelve meet the diagnostic criteria for a substance use disorder. Unfortunately, fewer than 10% will ever seek the help they need to safely detox and overcome drug or alcohol addiction. 
Detoxing involves actively choosing to stop drinking or using. As you progress through detox, your brain and body must learn to function without the "assistance" of substances. Although challenging, detox is necessary to allow the body to cleanse itself from any trace of drugs or alcohol. Without detox, it is impossible to successfully immerse yourself in the therapeutic aspects of addiction treatment as issues such as cravings and withdrawal symptoms may hinder your ability to focus on healing.
Take Control of Your Life.​
The first step of recovery is acknowledging you need help. If you, or or a loved one, are seeking addiction recovery, we are here for you. From our professional staff to our world class service treatments, Grand Falls Center for Recovery is here with you every step of the way.​
Our Addiction Treatment Services
Addiction, like many diseases, will not go away without proper treatment. Contacting our drug and alcohol rehab in Missouri is the first step in combating addiction and creating a sober life.
Detoxification
We offer safe & effective medical detoxification services at our midwest treatment facility.
Inpatient
We offer safe & effective medical detoxification services at our midwest treatment facility.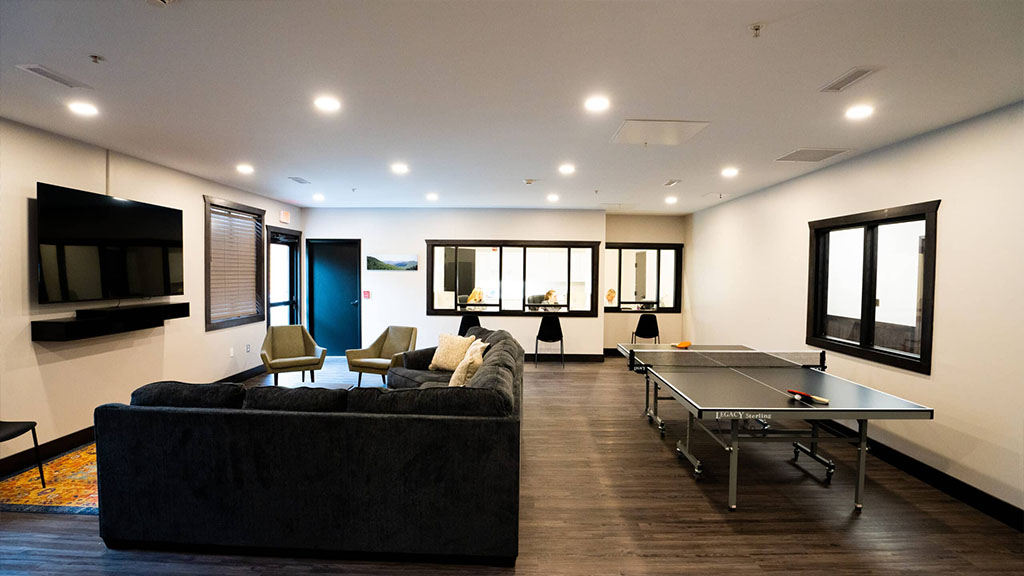 Dual Diagnosis
We offer safe & effective medical detoxification services at our midwest treatment facility.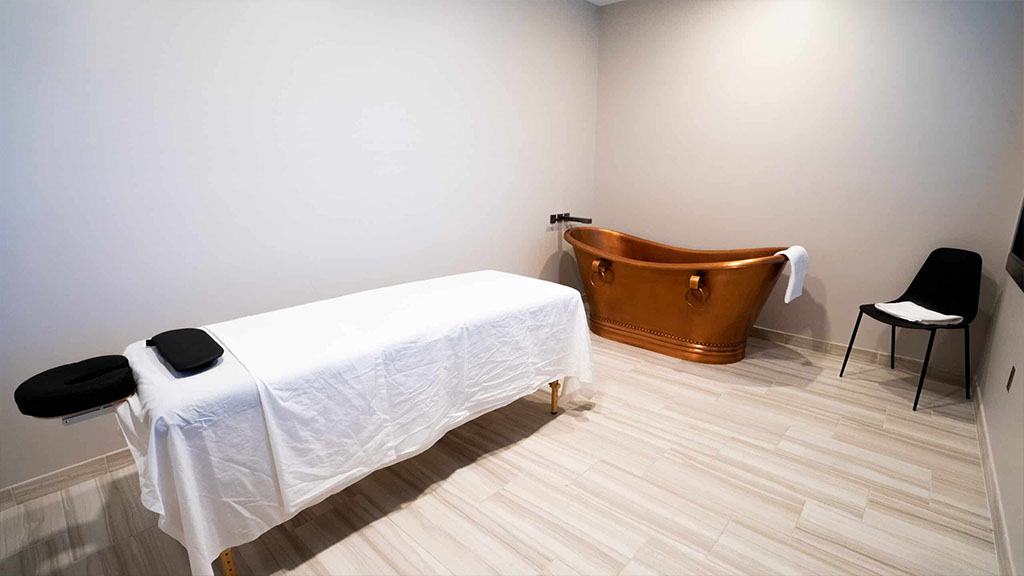 Aftercare
We offer safe & effective medical detoxification services at our midwest treatment facility.
Why Choose Us
There are many addiction recovery facilities to choose from, but we offer the best, high quality services to our clients.
High End Amenities
From delicious home cooked food, to comfortable beds and lounging areas, our facility will have you feel at home.
Highly Trained Staff
Our staff is all trained in addiction recovery and counseling and can help you every step of the way.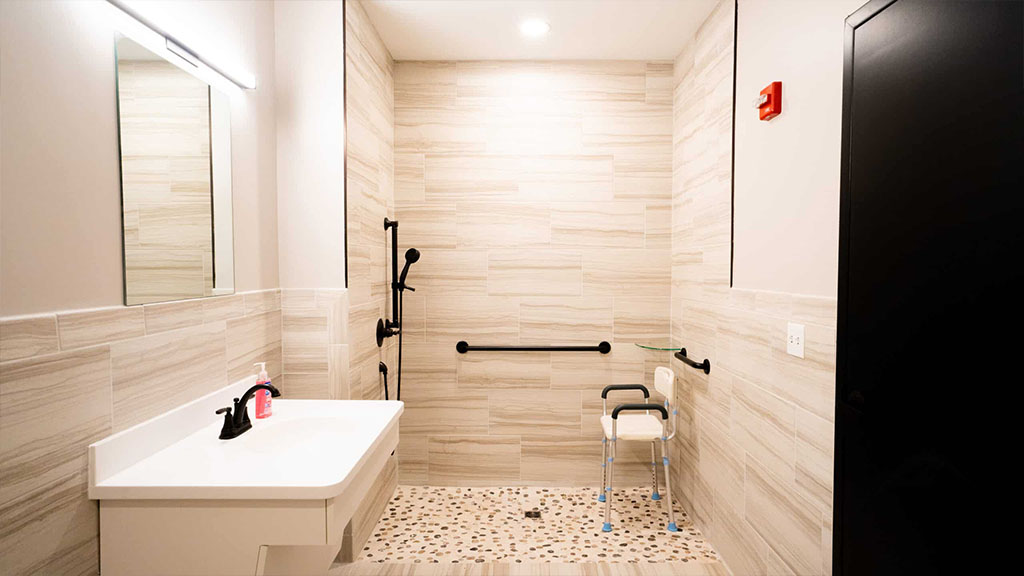 A Pathway to Recovery
All of our programs and services offer top notch roads to long lasting recovery and sobriety.
Withdrawal Symptoms & Detox Timeline​
When you begin detoxing from drugs or alcohol, you will experience withdrawal symptoms. The symptoms you will experience, and the severity of symptoms will depend on the substances or substances you used, the severity of your addiction (how often and how much you used), and your history with addiction treatment and relapse. Withdrawal symptoms you may experience during detox are often unique to the individual and the substance or substances they use. Also, the timeline of detox symptoms varies based on the substance and how it acts within the body. 
Despite these differences, there is a range of common withdrawal symptoms that occur in most cases. These often include appetite changes, mood and behavioral changes, fatigue, restlessness and irritability, body aches and pains, changes in sleeping patterns, and respiratory problems, including congestion or runny nose. Other commonly experienced symptoms may include shakiness, sweating, and stomach problems such as nausea and vomiting. 
It is possible to experience more severe and overwhelming symptoms in more severe cases. These symptoms, such as respiratory problems, heart problems, seizures, hallucinations, coma, and death, point to the need for and importance of medically supported detox. During medically supported detox, trained members of the treatment team at Dallas Detox Center will provide support and guidance throughout the early and often most difficult days of detox. 
Withdrawal timelines often depend on the "type" of the drug. For example, short-acting drugs have different timelines than long-acting drugs. Symptoms from short-acting drugs like heroin and some prescription opioids often occur in as few as eight hours and last between four and ten days. Longer-acting drugs, like many prescription pain medications, begin around 48 hours after your last dose and last for up to ten days. Withdrawal symptoms from alcohol also start within hours after your last drink. In most cases, the most severe alcohol withdrawal symptoms occur within 24-48 hours, with the most severe symptoms generally occurring within the first two to four days. Withdrawal symptoms from benzodiazepine drugs such as Ativan or Xanax occur within one to four days, with the most severe symptoms occurring during the first two weeks.
We Accept Most Major Insurances
Most major insurance companies can help pay for rehab. Contact us to verify your benefits and see if insurance can help pay for your recovery.
Detox Program At Our Addiction Treatment Center​
Choosing to seek addiction treatment at a detox center in Missouri where medically assisted detox is available provides the best opportunity for treatment success. Drug and alcohol detox are often the first and the most challenging part of any substance abuse treatment program. Detox is a vital process required to adequately prepare your body and mind for a more intensive and recovery-focused treatment program. Detox is often performed in an inpatient setting to ensure 24/7 support and monitoring throughout. 
The detox process focuses on forcing your body to adjust to functioning without the use of drugs or alcohol. The detox process can be traumatizing at times, as withdrawal symptoms can be severe and potentially dangerous. While actively using or drinking, your body adjusts to the chemical and functional changes of drug use. When drug use ends, the body goes through a painful adjustment period as it struggles to cope without the chemicals it has grown to crave. 
The intensity and severity of your withdrawal symptoms will depend on various factors, including the severity of your addiction. The duration of your addiction (how long you have been using or drinking) along with how much and how often you use or drink will affect how prolonged, and intense your withdrawal symptoms will be. Withdrawal symptoms from many substances are often the opposite of the effects you can expect when while intoxicated or high. Consider alcohol as an example. Alcohol is a depressant, meaning that it slows down the central nervous system and brain. When someone suddenly stops consuming alcohol, they often experience agitation, irritability, and excitability as the body's functioning speeds up quickly.
The Dangers Of At-Home Detox
Whether your addiction is mild or severe, withdrawal symptoms are a part of the detox process for everyone seeking to overcome drug and alcohol addiction. For some, detox may involve only mild symptoms, such as fatigue or headaches. However, the withdrawal process can bring about dangerous and even fatal symptoms and complications for others. Some of the more intense symptoms related to detox can quickly become unmanageable when detoxing alone, leading to relapse or an acute medical emergency. This is especially true when detoxing from alcohol and one of the key reasons it is often unsafe and unsuccessful to "cold turkey" detox from alcohol. 
At a detox center in Missouri where medically assisted detox is provided, each person seeking treatment can expect full medical supervision throughout the detox process. Some detox programs may use FDA-approved medication to help reduce the worst symptoms involved in the detox process. During medically supervised (assisted) detox, a highly trained team of medical professionals will continually monitor vitals (including blood pressure, temperature, heart rate, and breathing) to ensure ongoing safety and reduce the chances of an acute medical emergency.
The goal of medical detox in Missouri is to provide holistic guidance and support. Detox is both a physical and emotional challenge. Members of your addiction treatment team will provide assistance with mental and physical stability while providing emotional and nutritional support during the earliest and most challenging days of treatment. Once detox is complete, most patients transition into either an inpatient or outpatient rehabilitation program. The type of program that is best for you is based on a variety of factors, including the severity of your addiction, the substances used, and even the environment at your home or work.
Find Your Path To Recovery
Begin Healing Today at Our Drug Detox in Missouri​
Detoxing from drugs or alcohol alone can be dangerous and often does not lead to the most effective treatment outcomes. When you choose to detox at a professional addiction treatment center, you can begin your health and wellness journey with support and guidance from a highly skilled treatment team. As part of a comprehensive, evidence-based addiction treatment program, a medically supervised detox program provides the greatest opportunity for treatment success. In a medically supervised detox setting where adequate treatment options, therapy models, and highly trained staff are available for ongoing support, the detox process can be more comfortable and successful than would be feasible when trying to "cold turkey" the detox process.
Detox itself is not a standalone addiction treatment. It is the first step on a journey to alcohol addiction recovery. Detox helps cleanse the body and clear the mind from the effects of alcohol, allowing you to pursue and complete your addiction treatment program without the distractions of cravings and other challenges that often lead to relapse. If you or a loved one struggles with addiction and you are ready to put a dependency on drugs or alcohol in the past, contact us at Grand Falls Recovery Center today to learn more about how detox and addiction treatment at our Missouri rehab can help.