Addiction Treatment Programs In Missouri
Grand Falls Recovery offers a comprehensive addiction treatment program that is designed to help individuals overcome substance abuse and addiction. With a team of experienced and compassionate professionals, the program combines evidence-based therapies with personalized care to provide patients with the support they need to achieve lasting recovery. Whether you are struggling with addiction to drugs or alcohol, Grand Falls Recovery's program is tailored to meet your unique needs and help you overcome the challenges that you are facing.
Missouri Treatment Services
We Take Addiction Treatment In Missouri Seriously​
Missouri Treatment Services
Recent data from the National Survey on Drug Use and Health suggests more than 22 million people across the nation have a substance use disorder. Drug or alcohol addiction is a disease that touches millions of lives without regard for age, economic status, or any other demographic. Children as young as age twelve struggle with addictions to alcohol, opioids, stimulants, and various other substances. Long-term addiction or drug-related overdose is linked to the loss of thousands of lives each year. Without treatment, these numbers are only likely to continue to rise. This is why we take addiction treatment in Missouri so seriously. 
In years and decades past, struggles with addiction were considered voluntary or a moral failing. Unfortunately, society and 
members of the mental health and medical communities viewed substance abuse and addiction as something one could "choose" to stop at will. 
These misguided opinions have led thousands who could benefit from potentially life-saving addiction treatment to avoid seeking the help they need due to stigma and fear.
Fortunately, treatment viewpoints and understanding of the disease of addiction have changed. Substance use disorders are viewed as diagnosable and treatable mental health conditions. With comprehensive addiction treatment and evidence-based therapy, it is possible to maintain lasting freedom from drug and alcohol addiction. 
But what is addiction? Addiction is a disease that compels someone to seek and use drugs or alcohol regardless of knowing ongoing use could lead to harmful physical and emotional health consequences. Although addiction can be treated, it is considered an incurable disease. Like diabetes or a heart condition, addiction is regarded as a "chronic relapsing" condition which means symptoms can return if someone experiences a relapse. 
When you are addicted to drugs or alcohol, you cannot deny or control the need or urge to drink or use drugs regardless of the harm it causes to you, or your loved ones. Ongoing substance addiction leads to physical and functional changes to the brain and body systems, making it difficult to carry out day-to-day tasks and functions without using or drinking. As an addict continues to use or drink, dependency, tolerance, and inevitably addiction develops, making it necessary to use more frequent and more significant amounts of your substance of choice to achieve or maintain the same high you remember from the first time you used. Eventually, substance use becomes necessary to cope with daily stressors or to manage ongoing pain and discomfort related to a medical or mental health condition. 
When you develop an addiction to drugs and alcohol and try to reduce or quit using, you will experience withdrawal symptoms. In many cases, withdrawal symptoms are complex and difficult to manage without seeking detox and treatment at an addiction treatment center like Grand Falls Recovery.
What to Expect From a
Drug Treatment Center in Missouri​
When you, or a loved one, choose to seek long-term addiction treatment help, you will notice there are several levels of care or treatment options available at long-term treatment centers in Missouri. Each level of care (residential, outpatient, etc.) offers comprehensive addiction treatment services. However, your treatment success is highly based on choosing the "right" level of care to address your unique treatment needs. It is important to understand the various levels of care and what they mean to accomplish this. 
Levels of Care at Grand Falls Recovery
Residential treatment programs like Grand Falls Recovery offer a range of addiction treatment services designed to help you safely and successfully get sober and learn the skills needed to maintain lasting recovery for years to come. Depending on the severity of your addiction and the substance or substances you struggle with, detox will be the first step on your recovery journey. 
Detox
Overcoming addiction is not without challenges. The first days of sobriety are often the hardest as your body learns to manage day-to-day tasks without drugs or alcohol in your system. The physical and psychological aspects of detox and withdrawal can lead to difficult symptoms that are complex and challenging to manage without help from a treatment center in Missouri. Detox symptoms can range from mild to severe and will vary depending on the substance and how long you have used it. 
Upon entering addiction treatment, the first step is often detox. Drug detox in Missouri is necessary to allow the body to cleanse itself of any remaining substances. It is impossible to immerse yourself in the therapeutic aspects of addiction treatment while challenges such as cravings interfere with your desire to get sober. In a residential treatment center, highly trained staff will provide medical and emotional support as you progress through the stages of detox. They will be available to help you safely manage potentially dangerous withdrawal symptoms and to help you navigate the emotional challenges that often accompany withdrawal. 
Residential Treatment
Residential addiction treatment (sometimes called inpatient treatment) programs are those that require patients to "live" at the facility while working on their sobriety. Throughout your stay at a treatment center, you will work with medical and mental health providers to understand the roots of addiction and how to safely manage relapse triggers after completing treatment. Although time spent away from family or work is challenging for some, residential facilities provide significant benefits as part of a comprehensive treatment center in Missouri.  
Because patients live at the treatment facility throughout the duration of their treatment program, they can expect to receive housing, nutritional services, medical, and mental health care. One of the most significant benefits of residential treatment in Missouri is that it removes you from your day-to-day environment, where triggers or other challenges that lead you to continue using or drinking often exist. Temporarily removing yourself from these challenges can help you progress through the earliest and most challenging days of your sobriety journey without outside influences such as old friends or old habits that may lead to relapse. 
Dual Diagnosis
If you struggle with a substance use disorder and a mental health condition simultaneously, it is referred to as having a dual diagnosis. Depending on the treatment environment, you may also hear the term co-occurring disorder. In short, it means you experience symptoms related to two conditions at the same time. It is not uncommon for addiction two feed mental health conditions or vice versa. Because many people turn to drugs or alcohol to self-medicate unpleasant symptoms related to their condition, it can quickly worsen any underlying mental health condition. Additionally, as you begin your journey towards sobriety, or if you choose to stop using drugs or alcohol, common withdrawal symptoms can be psychological in nature.
When someone has a dual diagnosis, it is crucial to seek treatment at a Missouri addiction treatment center where the staff is trained in managing the complex nature of dual diagnosis conditions. It is crucial to address the symptoms of both addiction and your mental health disorder as part of the same comprehensive treatment program. Treating one yet failing to address the other frequently leads to relapse as the symptoms of the unaddressed condition quickly return, leading you to turn to drugs or alcohol again to quiet unpleasant symptoms. It is important to mention that not all addiction treatment centers are equipped to manage dual diagnosis conditions. Hence, if you seek help to manage mental health and addiction symptoms, it is vital to research the programs to make sure medical and mental health treatment staff can help you achieve your treatment goals. Our dual diagnosis treatment center in Missouri can help.
Why Choose Us
There are many addiction recovery facilities to choose from, but we offer the best, high quality services to our clients.
High End Amenities
From delicious home cooked food, to comfortable beds and lounging areas, our facility will have you feel at home.
Highly Trained Staff
Our staff is all trained in addiction recovery and counseling and can help you every step of the way.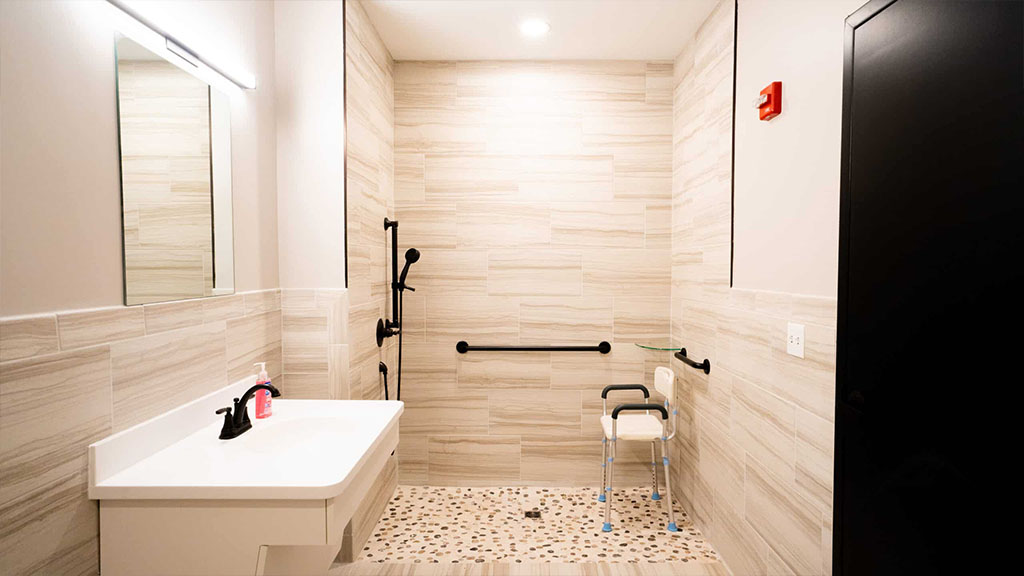 A Pathway to Recovery
All of our programs and services offer top notch roads to long lasting recovery and sobriety.
Get Help Through Our Drug and Alcohol Treatment in Missouri​
Our drug and alcohol treatment centers, in Missouri, offer comprehensive, evidence-based treatment programs designed around your unique physical, psychological and holistic needs. Everyone seeking help to overcome addiction enters treatment with specific needs and goals. For treatment to be successful, it is crucial to tailor your program around those unique needs. A tremendous amount of research indicates that cookie-cutter addiction treatment programs are simply unsuccessful in helping patients maintain lasting sobriety. If you are ready to break free from addiction struggles, the team at Grand Falls is here to help. Contact us today for more information. 
Take Control of Your Life.​

The first step of recovery is acknowledging you need help. If you, or or a loved one, are seeking addiction recovery, we are here for you. From our professional staff to our world class service treatments, Grand Falls Center for Recovery is here with you every step of the way.​